Statistical services provided by us to the complex logistics industry have helped them to enhance their operational speed, precision, and dependability when it comes to moving goods. Business statistics have been strategically deployed in the logistical arena with sizable advantages to freight forwarders, 3PLs, 4PLs, shippers, seaports, airports, rail terminals and regulatory bodies too. Logistics is an intrinsic process which generates a large amount of data.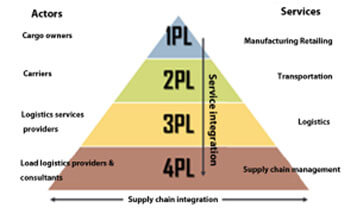 DATA, IN THIS CASE, RELATES TO
Scheduling data
Cargo tariff data
Ordering data
Billing data
Maintenance data
Fleet mapping data
Asset management data
RF integration data
Storage & allocation data
While most organizations religiously collect and archive data thus generated, the use of such data is restricted only to operational processes. The vast amount of archived data is hardly utilized by logistic companies to optimize their output. We access this vast data repository and apply business analytics with an objective to drive an enhanced supply chain process, guarantee customer satisfaction, that too at costs that are a far cry from what they usually spend.
Our offerings
Cost Saving Analytics: One of the most prominent areas in logistics where cost can be considerably reduced is in fleet maintenance. Large logistics organizations have a large fleet of vehicles which requires timely maintenance and a large fleet literally, spells huge expenditure when it comes to maintenance. By introducing business analytics, we have been able to aid logistic organizations to cut down their maintenance costs to a large extent by gauging and coming up with favorable schedules to conduct preventive maintenance. The advantage of this approach is that it enables logistic companies to evade unnecessary maintenance while undertaking maintenance as and when required that too at pre-defined intervals. Through business analytics, it is possible to compare repair techniques and formulate a cost-effective approach. We also deploy business analytics to conduct root-cause analysis with a view to decreasing possible breakdowns within the fleet. Further, we also use real-time big data business analytics and artificial intelligence algorithms to initiate and execute predictive maintenance and avoid breakdowns in the field.
Labour Planning Analytics: By deploying business analytics we have been able to help logistic firms to allocate their resources appropriately. Statistical analysis tools have been strategically utilized to optimize available resources by understanding their behavior and performance patterns. The results derived from this analysis have been effectively utilized by HR departments to enhance the overall productivity of individual resources.
Risk Analytics
Predictive modeling of claims frequency severity
Credit scoring
Fraud detection and prediction
Foreclosure prediction
Rating structures
Loss ratio analysis
Risk-based pricing
Statistical analysis for FDA trials
Value at risk modeling
Elasticity/severity/scenario
Collection & Recovery analysis
Extreme event modeling
Supply chain analytics
Trend plotting
Demand /manpower forecasting
Location-allocation decisions
Inventory management
Sourcing/capacity/materials/transport optimization
Stock replenishment analysis
Due date quoting
Expediting optimization
CPFR
Logistics & Distribution analytics
Vehicle routing problems