1
Question
2
Sample
3
Sampling Strategy
4
Recruitment
5
Retention
6
Ethics
7
Data Collection
8
Data analysis
9
Reaching conclusion
10
Making recommendation
11
Dissemination
12
Wider impact
Research Approach
Knowledge Claims
Strategy of Inquiry
Method
Use these practices of research, as the researcher
Quantitative
Postpositivist assumptions

Experimental design
Quasi- experimental design

Predetermined
Closed-ended questions
Performance, attitude, observation and census data
Statistical analysis

Tests or verifies theories or explanations
Identifies variables to study
Relates variables in questions or hypotheses
Uses standards of validity and reliability
Observes and measures information numerically
Uses unbiased approaches
Employ statistical procedures

Qualitative
Constructivist assumptions
Ethnographic design

Emerging methods
Open-ended questions
Field observation, document data
Text and image analysis

Positions himself of herself collects participant meanings
Focuses on a single concept or phenomenon
Brings personal values into the study

Qualitative
Advocacy/Participatory assumptions
Narrative design

Open-ended interview and audiovisual data
Text and image analysis

Studies the context or setting of participants
Validates the accuracy of findings
Makes interpretations of the data
Creates an agenda for change/reform

Mixed Methods
Pragmatic assumptions
Mixed methods design

Both predetermined and emerging methods
Both open- and closed -ended questions
Multiple forms of data drawing on all possibilities
Statistical and text analysis

Collects both quantitative and qualitative data
Develops a rationale for mixing
Presents visual picture of the procedure in the study
Employs the practices of both qualitative and quantitative research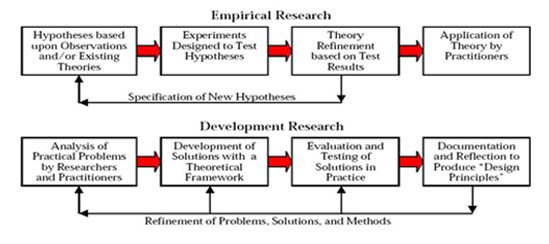 For instance
Research design is exploratory at this stage and tends to tackle new problems on which little or no previous research has been done. This will help in determining the research design, sampling methodology and data collection method. This will form the basis of conclusive or confirmatory research in the end.
Exploratory will turn into explanatory during hypotheses test about cause-and-effect relationships. The objective is to determine which variable might be causing a certain behavior, i.e. whether there is a cause and effect relationship between variables.
The research will end with confirmatory factor analysis.
Reference
Creswell, J. W. 2003. Research Design: Quantitative, Qualitative, and Mixed Methods Approaches. SAGE. Thousand Oaks. USA.
Get the Help from Professional Statisticians & Biostatisticians