Our Prices
Our Prices Starts With
Research Design
Price in US$
Price in Rupees
350 USD
24,000*
Questionnaire Design
Price in US$
Price in Rupees
460 USD
26,000*
Research Methodology Consulting
Price in US$
Price in Rupees
250 USD
13,000*
Analysis of Data
Price in US$
Price in Rupees
680 USD
38,000*
View All
Statswork develops your research tool
Research planning is an intricate process, and it requires utmost care and diligence. Deciding on an appropriate UG, Master's or Ph.D. research topic is an arduous task in itself but planning for research is an extremely elaborate process. Hence it is necessary that planning for research should carried out meticulously. The planning process starts from the time researchers identify a specific topic for their research through literature review, finalizing questionnaire followed by statistical data analysis or qualitative textual analysis.
Survey Questionnaire, Interview / Focus Group Guide (FGD) Development
Sourcing, culture-based scales, Likert Scale, Reliability, Validity, Credibility, Trustworthiness, Pilot Study,
A variety of different collection methods of research, including mail surveys, telephone surveys and face to face (in person), interviews, online surveys, and dot surveys play a vital role. Less formal methods of investigation may also include observation and informal interviews. The choice of research method to use depends on many factors, such as the number of respondents that the Surveyor wants, data collection time frame, the characteristics of the population under investigation, and of course your budget. However, depending on the data collection method, a researcher can choose the research tool such as structured questionnaire, unstructured and semi-structured questionnaire, or interview or focus group guide or observation method. Although each method has got its own merits and demerits, the choice of technique should be based on the research question, objective, timeline and the target population.
Theoretical / Conceptual Framework, Questionnaire/ interview guide development and Testing the Validity & Credibility of the Tool
Everything We do from development of framework (identification of metrics – dependent and independent variables) with appropriate references /sources, questionnaire development based on the framework and test the validity and credibility using appropriate statistical Tools
Place Your Order Today
Tool Development Help- Starting From $200*
How StatsWork Deliver the Tool
Once the primary data are collected from individuals through a questionnaire or interviewing (attitude, feelings, personal experience), if it's a hardcopy our team of experts enters the data in Excel or SPSS format. If in case, the questionnaire was obtained through an online survey or recorded, it will be cleaned before the analysis or transcribed respectively.
Survey Questionnaire and Interview / Focus Group Guide Development Service Features
Our Statistics Experts are from the USA & UK. We deliver the work with stringent quality control
How we deliver the report
Comprehensive Quality Report – QC & QA Process
How your amendments will be handled – Customer Interaction
Data Analysis Plan Report – How you can plan your Analysis
Tool Development Services at Statswork
We ensure to deliver what we promise
Only the Best Qualified Statistical Experts, Mathematicians and Engineers
StatsWork team comprised of doctorate and Master's Degree in statistics and biostatistics. The team is led by researchers from Harvard & Alabama. Our research expertise has rich experience and has sound statistical knowledge including interpretation of statistical reports. Quality is the magic word that drives us. Be it any situation. There are times when we don't have adequate resources, but it does not have any effect on the quality of work. We offer fast, reasonable and above all dependable. We have a goodwill of our students. That is because we always provide them with authentic and high-quality statistical Services. We provide quality writing services on any subject and offer instant support through direct contact. Thousands of students have benefited from our services, and a lot more are looking forward to establishing a lasting relationship with us.
SPSS / SAS / R / Minitab / STATA Experts 24/7 Support and 365 days
Statswork professional statisticians provide full assistance in you qualitative and qualitative analysis. Our statisticians can assist you to select the best research design for your context. We have a team of statistics and Engineering Experts who can handle both proprietary and open source platforms. We have previously handled, Epi Info, SAS, Dataplot, MacAnova, StatCato, SCaVis, SOFA, MaxStat, STATA, Minitab, Analytica, Statwing, STEM, AlterWind Log Analyzer, CoPlot, ChemStat, Decision Science, Forcast Pro, MATLAB, MedCalc, Magnum Opus, PASS, PolyAnalyst, SigmaPlot, TurboStats, and Tanagra. Our team is trained in a number of areas including sampling, sample size calculation, data processing, and data preparation and planning for statistical development. Our statisticians can help you in data coding to produce results with accuracy.
Confidentiality and Security & 24/7 support
We never divulge the identity of our clients to any third party without their approval. We maintain a database where each order is saved after completion. Neither your teachers nor your friends and classmates will ever get a hint about us. In fact, the way we write your dissertation, it is not possible to guess that a professional writing service has added its touch to it. At Statswork you will always get 100% non-plagiarized (checked against the best anti-plagiarism software). Our statistical approaches have been accepted across global markets, and our experienced professionals can assist to obtain cutting edge outputs for your requirements. To meet our global client requirement, our statistical services offered 24/7 x 365 days' email support. All new queries are addressed at info@statswork.com while existing projects are handled at projects@statswork.com, and complaints and issues are handled at support@statswork.com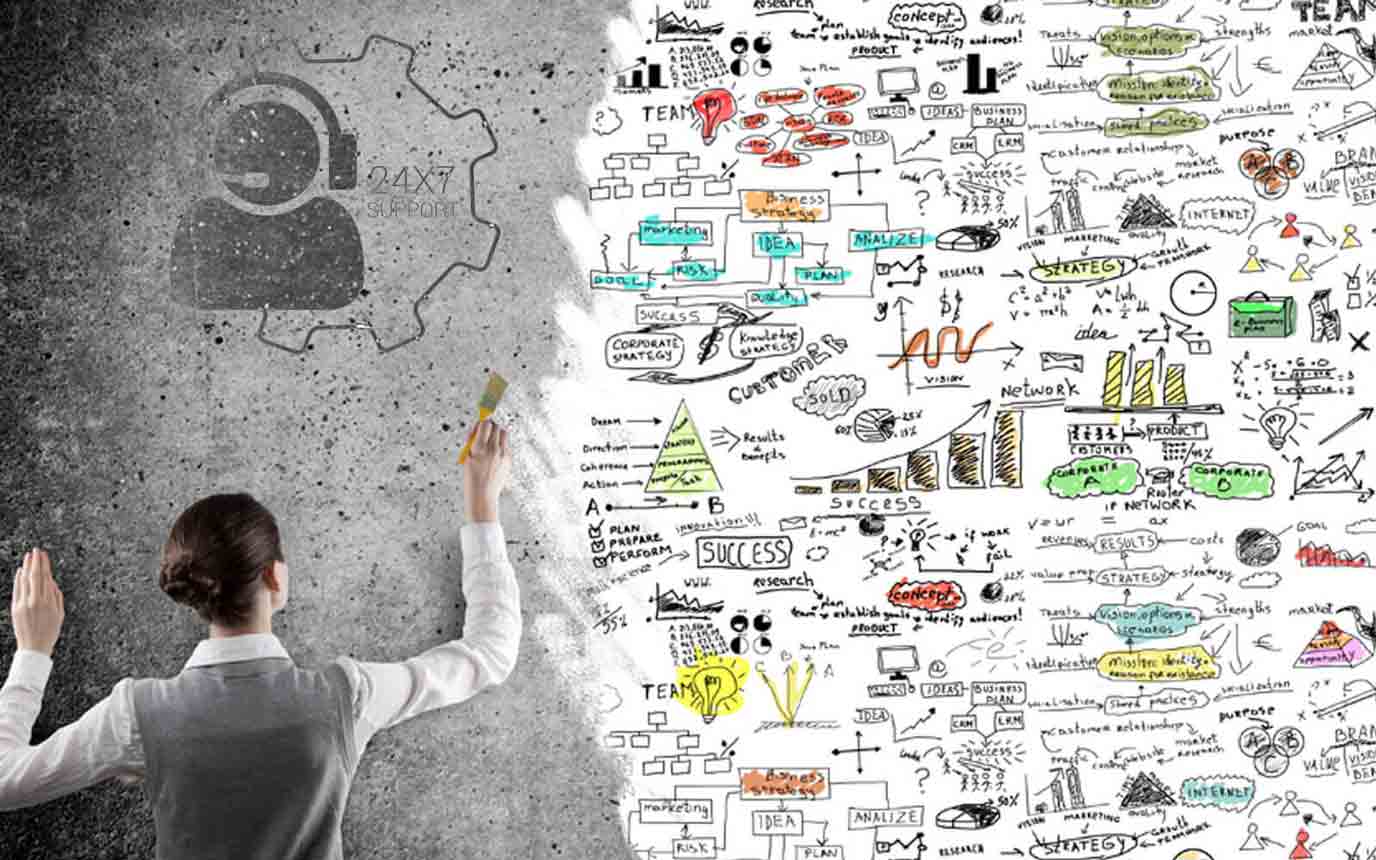 Formatting of Tables & Figures according to the Style – NO Copy Pasting of Software Output
We never copy paste the output rather we create our unique tables according to the journal specification. If in case if you have any specific instructions on pasting the software output, we follow your instructions strictly. Secondly, we offer unlimited revisions for the statistical work being committed at an initial stage. We ensure to address feedback or comments given by professor or tutor. Our revision support adheres the guidelines by the professor / supervisor and understands things from the his/her point of view. Finally, services had been recognized by a wide range of universities across the globe, especially in the UK and the US universities. Therefore, you're assured for the guaranteed quality output and presentation. We ensure that you are entirely assured and satisfied to present your research findings and statistics.
What our customer says about Statswork
Great experience with tool development team at Statswork. They developed a questionnaire for a maternity survey. It was a relevant questionnaire to collect accurate sample data. My project became a hit - Rachel R., Project leader(Survey Department), Australia

As a Ph.D. student/Researcher, I am satisfied with the questionnaire design and this design made me realize how experts at Statswork have spent their time and conducted development and validation of the questionnaire tool- Mike L., United States

Experts in statswork offer new product development based on market research in terms of quality, packaging shelf life, and other parametric methods are very professional in communicating and acting. - Noah
Frequently Asked Questions
What Services do you provide under Tool development?
We provide Tool development services such as development of theoretical framework, survey questionnaire, conducting pilot study (testing the validity/credibility), detailed interpretation questionnaire variable development and structure formation.
Do you provide a sample work of Tool development?
Yes, we offer you questionnaire development, Questionnaire design and validation sample work that helps to understand our quality of work.
I had completed my 50% of work. Would you assist in completing the rest?
Yes, we can able to finish the rest. However, you need to share complete work, in order to assess the volume of work.
Am I not aware of statistical tools to be applied in my research? Would your experts help me to complete?
Yes, we help you to identify right tool based on your hypothesis and research design.
Do you offer unlimited revisions?
We do offer unlimited revisions for the work being committed.
Would you provide tutoring service for the analysis that you had carried out?
Yes, on special request, we offer online tutoring services
Get the Help from Professional Statisticians & Biostatisticians.