Plagiarism free
We completely understand the consequences of plagiarism and universities across the UK, USA & Australia takes this issues very seriously and students have been expelled or degrees withheld for cheating. Understanding this, at StatsWork, we offer unique piece of work, where all our statistical services conducted based on the data provided by the clients. In the case of interpretation and definitions are written on our own words while quotations from whatever sources are clearly identified and attributed at the point. Therefore, there is no question of plagiarism at Statswork.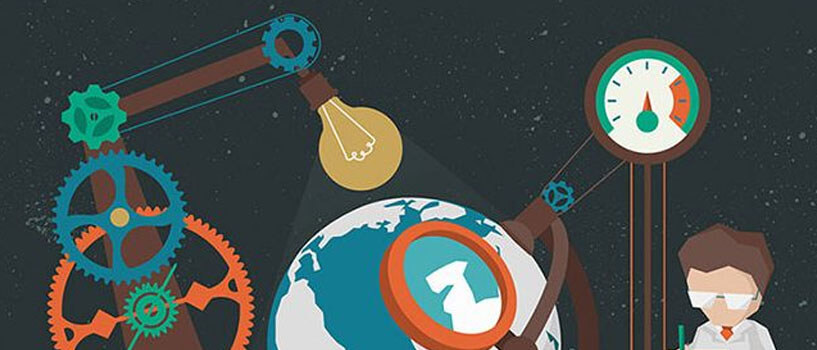 Unlimited Support
We offer unlimited revisions for the statistical work being committed at an initial stage. We ensure to address feedback or comments given by professor or tutor. Our revision support adheres the guidelines by the professor / supervisor and understand things from the his/her point of view. Further, if there is any need for reconsideration, our team of statisticians provide sold reason for the professor to give you extra consideration.
Prompt Turnaround times
Every university has its policy of timely submission of the student's coursework to reinforce the essential employability skill of time management. If failed, or late submission without valid extenuating circumstances, will be limited to the pass mark or lead to failure of the module as a while. Understanding the consequences of late submission, at StatsWork, we deliver the work as per the committed deadline or before the deadline.
Subject matter expertise
Statswork professional statisticians provide full assistance in you qualitative and qualitative analysis. Our statisticians can assist you to select the best research design for your context. Our Statistical consultants can help with almost any research domain including Medical Sciences (Pharmacy, Biology, Life Sciences, Medicine), Social Sciences (Psychology & Politics), Education (Student Learning & Teacher Training), Management (Marketing, Consumer behaviour & Finance), Science (Air Craft maintenances, Plant studies etc.), Economics (GDP, Oil prices) and many more.
Biostatisticians
We utilize various statistical software packages including gene expression, parallel computing, one sample, interval censored data analysis, sequential boundaries, sample size calculation, clinical trials, hazard, survival, cox regression, selection bias, confounding, mean, median, mode, percentile, interquartile, adjustment analysis, incidence, relative risk, OR, AR, NNT, reliability, validity, sensitivity, specificity, etc. Our team also have vast experience in handling RCT, cohort study, case-control study, cross sectional study, meta-analysis and case report.
Statisticians
StatsWork team comprised of doctorate and Master's Degree in statistics and biostatistics. The team is led by researchers from Harvard & Alabama. Our research expertise has rich experience and has sound statistical knowledge including interpretation of statistical reports. Our team is trained in a number of areas including sampling, sample size calculation, data processing, and data preparation and planning for statistical development. Our statisticians can help you in data coding to produce results with accuracy.
Statistics across Methodologies
We offer a dedicated up-to-date methodology to address your statistical requirements. The way in which statistics are applied depends on the choice of research methodology. Our research methodology team along with statisticians would help in applying right tool. We have experience in handling wide range of methodologies including qualitative, quantitative & triangulation methodologies. Example of philosophies includes positivism, realism, interpretivism, objectivism, subjectivism, pragmatism, functionalist, interpretive, radical humanist.
Tools & technologies
We leverage wide range of tools and technologies to support. To capture data / surveys, apply TELEForm, OnCore, for application development, ASP.NET, JAVA; databases uses SQL Server, Report format, use Excel, HTML, XML; QA, QC & Analysis, apply SAS, R, STATA, SQL, SPSS, GNU Octave, PSPP, EpiInfo, Simfit, PAST, Vista, Orange, Dataplot, STATA, R, LISREL / AMOS / EQS, and many others.
TTutoring
We do not stop with providing only consultation or statistical analysis services, rather our team of statisticians will guide you throughout the statistical planning and analysis process, so that you ensure to learn the technique and work independently. We make sure that you are confident to select your appropriate statistical analysis method.By this way, you will also have an opportunity to learn the software and also you can be confident while you meet your professor / supervisor. Further, this will also help you to present your viva voce successfully.
24/7 Email Support
Our statistical approaches have been accepted across global markets, and our experienced professionals can assist to obtain cutting edge outputs for your requirements. To meet our global client requirement, our statistical services offered 24/7 x 365 days' email support. All new queries are addressed at info@statswork.com, while existing projects are handled at info@statswork.com, and complaints and issues are handled at info@statswork.com
Recommended by Universities
Our data analysis and research planning consultation services had been recognized by wide range of universities across the globe, especially in the UK and the US universities. Therefore, you're assured for the guaranteed quality output and presentation. We ensure that you are entirely assured and satisfied to present your research findings and statistics.
What our customer says about Statswork
I have a Propensity towards perfection, and I have used your services for my specific chapter -Quantitative data analysis services. Statswork experts have never never given a chance to disappoint me. Their quality of analysis shows their dedication and professionalism they invested on my research. Thanks for your support! Keep It Up Guys! - Timothy L., Chicago

Quantitative data analysis is not a simple task. It requires real skills. For me, I had issues completing the data analysis by the scheduled time. Statswork helped me achieve — Wayne H., Los Angeles

Quantitative data analysis help is top-notch at Statswork! Thanks team for contributing to the success of my dissertation- Joe G., England
Frequently Asked Questions
What Services do we offer under research planning?
Under research planning, we offer complete research planning service that includes, identifying research design for the problem being identified, power & sample size calculation, data collection plan and timeline, data analysis plan including tables and graphs.
I had completed my 50% of work? Would you help in completing the rest?
Yes, we can able to complete the rest. However, you need to share complete work, in order to assess the volume of work.
Do you offer unlimited revisions?
We do offer unlimited revisions for the work being committed.
Would you provide tutoring service for the analysis that you had carried out?
Yes, on special request, we offer online tutoring services.
Get the Help from Professional Statisticians & Biostatisticians