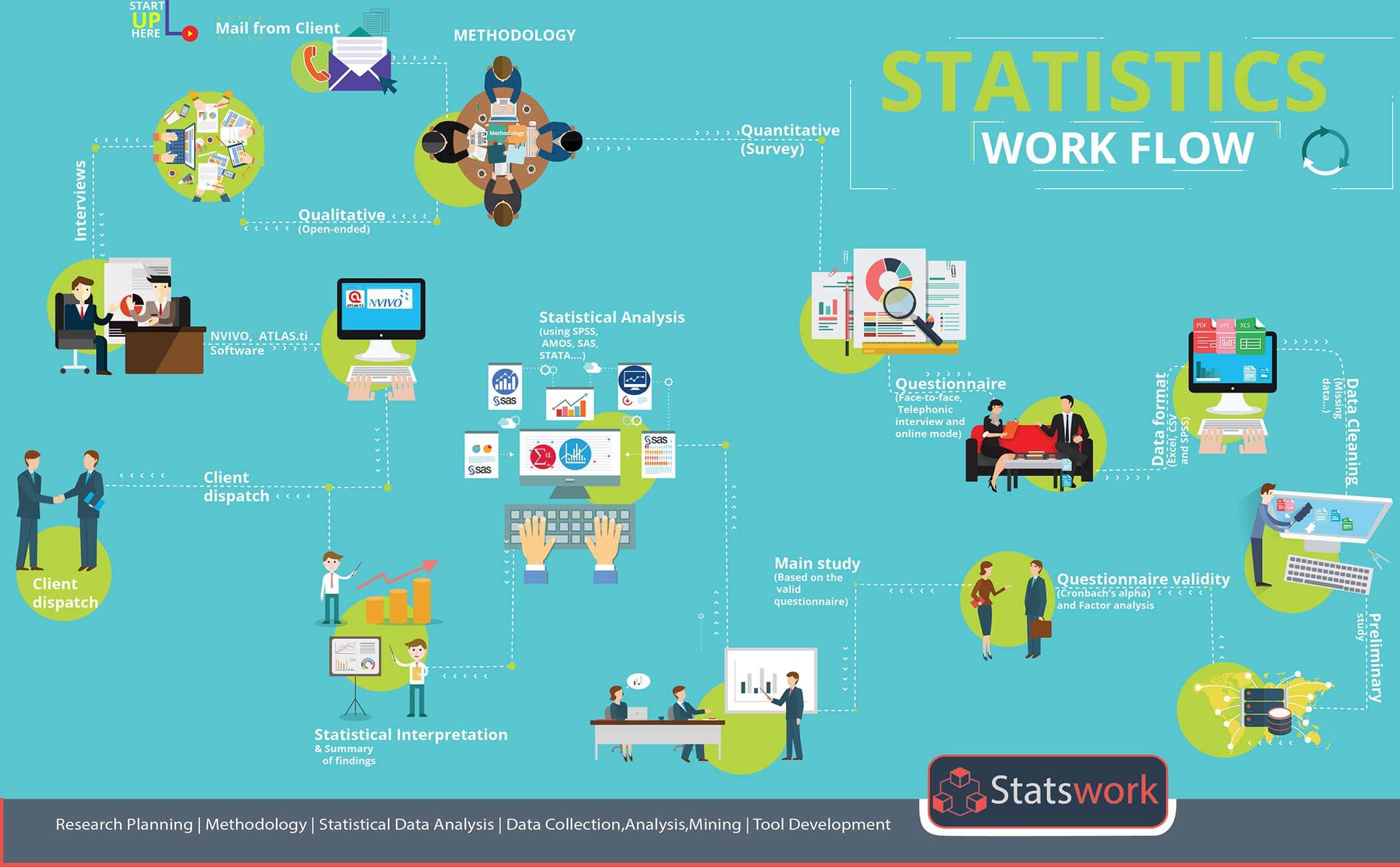 STATISTICS WORK FLOW
Are you stuck in doing the Data Analysis in Research plan? Statswork guide students and researchers in designing their study, data analysis, and interpretation.
The outline of the research plan helps to identify why we are doing /conducting the study, how the study examines the research problem, why this research study is significant and recognize the research questions, which you are seeking to answer/examine in this particular research study. Planning of research is an intricate process, and it requires utmost care and diligence. It is important to give a clear and detailed attention when you plan for the research.